The Ibis bird dips his pen in the ink as he stares at his reflection in the water and into the abyss below, waiting patiently for a fish to swim by so he can bridge the worlds if only for a brief moment.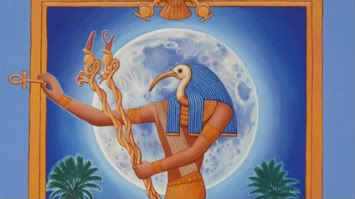 Ordinarily, the veil of thoughts and the five senses draw the mind outside, to the external world, and obscure the awareness of the consciousness that is beyond the mind. Meditation brings peace to the mind, and develops the ability to silence it, thus enabling us to experience the "state" of nonduality. In this state of inner silence, one rises above the illusion of identification with the mind, thoughts and ego, gets beyond the illusion of separateness, and realizes the oneness with the One Spirit. With this kind of consciousness, we are able to allow the mind to be active or command it to be silent. It becomes our faithful servant, instead of being our master. We function very effectively in the outer world, yet our basis is in pure, calm and limitless consciousness, which is not attached to anything and not limited by anything. In this state, we live and view the world from the nonduality point of view. Though in our day-to-day life we refer to other people, as separate from us, this is only a mental viewpoint, convenient for functioning in our daily lives. From a higher state of consciousness, all are One, and the terms "I", "you", "he", "she" and "they" are not real.

There is only the One Spirit, Consciousness, which seems to manifest in limitless forms and ways.

Read between the Lines of Pi (3.14) - Stare through the Sun.