Recently had a chance to ketchup with the Red Ice Crew. It's always a blast to bounce ideas back and forth with Henrik.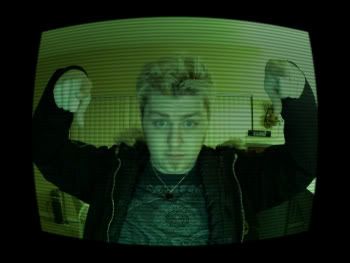 Click Here to Start C-ing Red

Video artist and occult synchromystic researcher Steve Willner who is behind Labyrinth of the Psychonaut returns to Red Ice Radio to discuss his latest projects and research. Topics Discussed: Word Cryptology, Assassins Creed 2, Video Game Symbolism, Minerva, Harry Potter, Bayonetta, Lady GaGa, Hades, Helena Bonham Carter, 93, Obama, Norway Spiral, Osiris, Scare Crow, Water, Leo, Sun, Pineal Gland, Illuminati, Light, Corona, Ciphers, 9, 5, Alphanumeric Values, Vowels, Ancient languages, Advisor, Carbon, Twilight, Super Bowl, First Contact Event, Baphomet, Earth Quakes in Haiti, Chile, Taiwan, Isis, NEWS, Alphabet, Avatar, Navi, 2093, Pyramid, transhumanism, Moon Rising, The Zoo Planet, UFO's, ET's, Jay-Z and more.