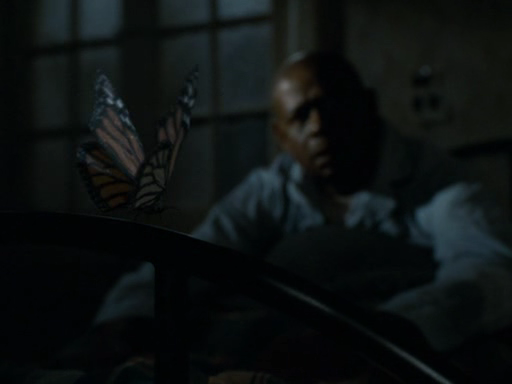 Thought I'd give writing a go - New video arrives from my third eye parabola in a week or so. I just caught some intresting syncs in the all star cast driven "The Air I Breath." A drama based on an ancient Chinese proverb that breaks life down into four emotional cornerstones: happiness, pleasure, sorrow and love. A businessman (Whitaker) bets his life on a horse race; a gangster, (Fraser) sees the future (All seeing EyE); a pop star (Gellar) falls prey to a crime boss (Garcia); a doctor (Bacon) must save the love of his life. With the recent Butterfly metaphors witnessed in "I Am Legend" - I thought it was interesting to have another transformation themed Flick so soon.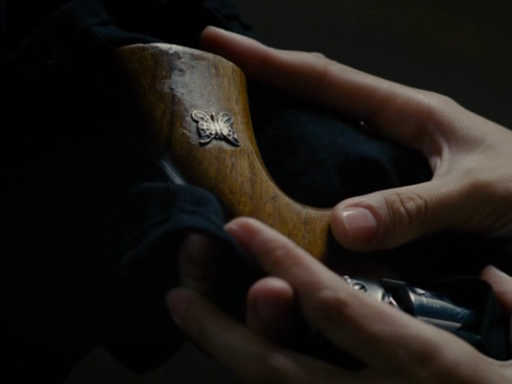 "Does anybody know how the story really goes?"
Whitaker is Neo-like in his indifference towards life. He has punched the old 9-5 clock once too many times - Like many of us have - Well not me, because I lack the industrious gene - or so I quietly jest. The glare of the same eye cancer inducing computer monitor day after day - the sea of beige khaki - The stale lukewarm coffee - and the insidiously lurking Lumberg-like charicter circling your desk - eyeballing your incomplete TPS report from a safe distance. It's inhuman - We've plugged in - and accepted something that eats away the soul like a corrosive acid - added sugar or some less fattening additive - and swallowed - and swallowed again. Being the sentimental type - Whitaker over-hears a plan to fix a horse race - The horse is named butterfly - A butterfly had just recently landed on his bedstand the night previous, and he took this as a sign - there is no spoon - there is no cooincidence.
So he nervously bets his life savings on the horse - $50,000 - Things don't go as planned of course - And as the all seeing eye (Fraser) places a gun with a Butterfly embedded design into Whitaker's hands - Alice tumbles down the all too familiar rabbit hole.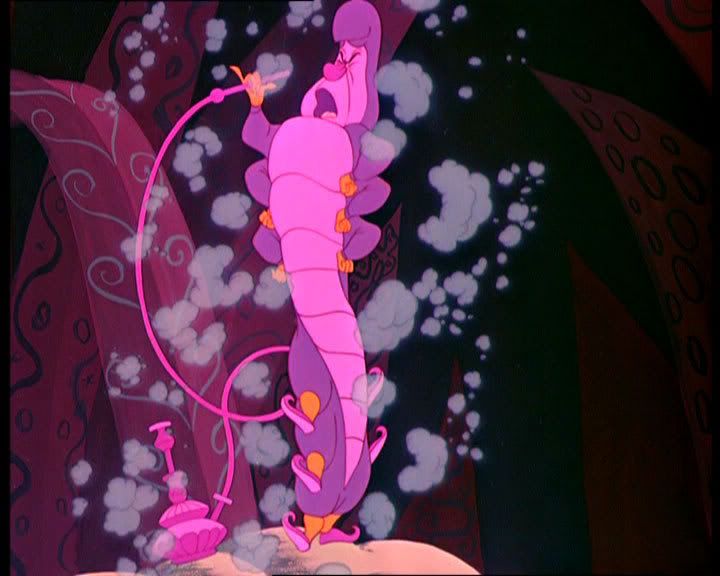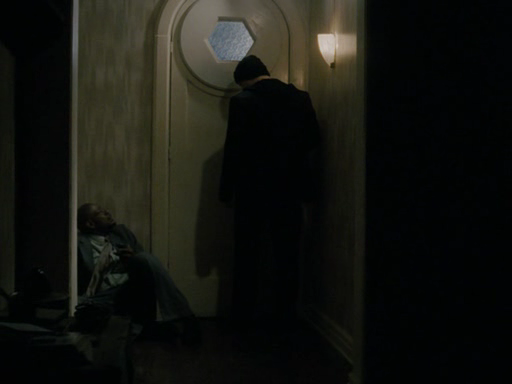 Brendan Fraser's charicter was the most intreaging to me. From a very young age he was blessed/cursed - to be able to see into the future - and was usually powerless to do anything about it. He is quoted in the film - "When you can see the future - you think you'd be capable of changing it - But you're just a witness to coming moments - unable to help - even if you wanted to - and maybe - I don't - I think sometimes the things you can't change - end up changing you" It's interesting to have him standing in front of the Hexagon here - just like a worker bee - living out his cog in a wheel existence - letting habituation and routine distract him from even the amazing ability to see around the curve of space time.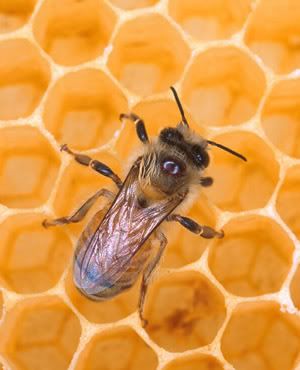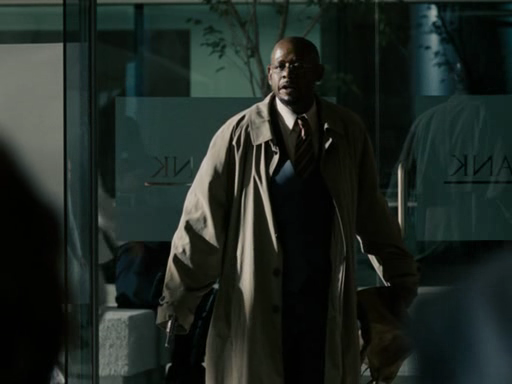 In a traumatized state - from watching what would happen to him (and his fingers) if he did not pay (Garcia) the 50K debt he owed - Witaker nervously stumbles into a bank with the butterfly gun and attempts a half-cocked robery. The picture is cut off slightly - But we have our caterPILLAR standing in front of two reversed K's in the word BanK - thus the Pillar of transformation and the 2K 11:11 phenomenon being brought together nicely here.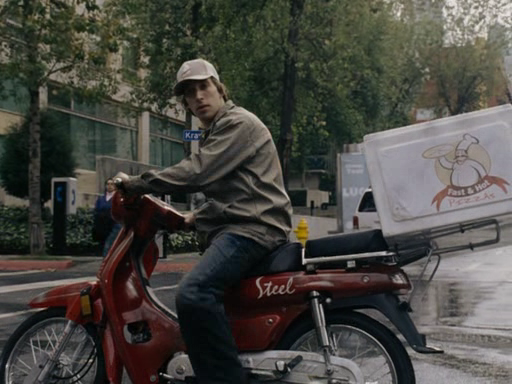 Witaker then tries to flee the scene - getting hit by a car in the process - and stealing a red motorcycle with the word "Steel" or "Steal" written across it - just added flavor I suppose. He then dashes up the stairs of a large building passing the Alice checkerboard as Swat helicopters swarm over head like an angery hornet's nest.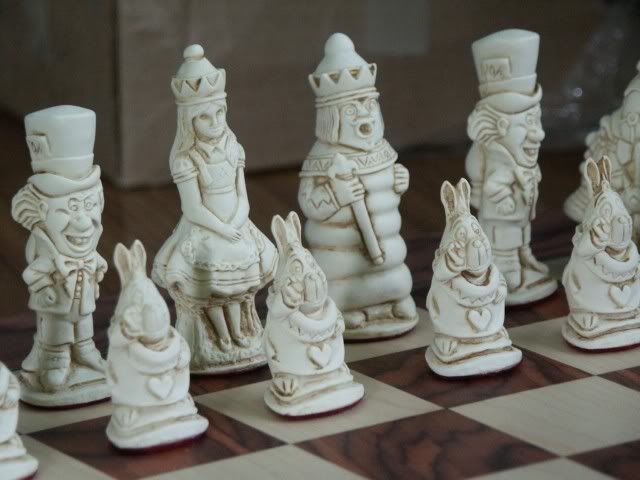 As he stands there viewing his fate from an outside perspective like a video game programmer would view binary code - Something amazing happens - A transformation - Laughter erupts - the Caterpillar breaks loose from the cacoon - He is Free - He will never go back to his boring job - his pointless pursuit for more physical items in a material world - to suggestion or depression - or to all of the things that make this world resmble hell - He steps into the Crowlean Triforce of power - Throws the bag of money off the top of the building - Takes his new Butterfly wings - and sets loose the mortal coil - No longer a part of the collective in a negative way - but a part of the universal collective of the cosmos - an awesome spectale of light and pure vibrating love.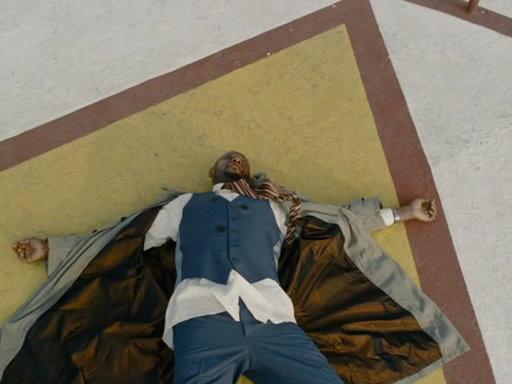 Fraser's charicter also remarks about Cooincidence - Curiously - and perhaps not intentional in the script - He runs past the number 23 in a daring escape.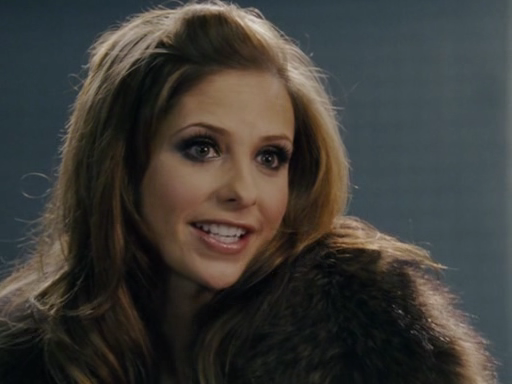 Sarah Michelle Gellar plays a key role in the film as well - She is an Alice resonator - as she will star in "Alice," a psychological thriller based on the hit computer game. And she was also in STP's video, "Sour Girl" - which had a white rabbit motif. In the video game, Alice is the only survivor of a catastrophic event that kills her family and wrecks the world as she knows it - This is quite similar to what happens to her charicter in "The Air I Breath."

In a really bizarre twist of space time phenomenon that connects your's truely to Scott Weiland (Singer of STP) - My Papa Dukes, who is a well known Psychiatrist - Treated Scott for one of his more recent attempts to quit opiates. My father rarely tells me about famous patients he has treated - but he knew I liked the band - and disclosed this strange bit of info - What makes it even weirder is that Mr. Weiland was going by the name "Steve" - to ward off the press while undergoing therapy here in South Florida.