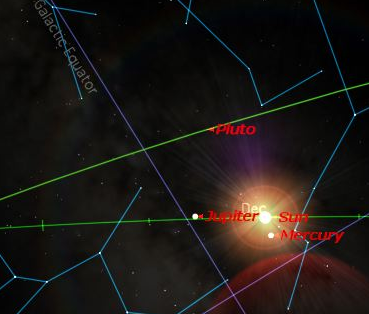 Approaching the Solstice Celestial Alignment (December, 2007)
(image created using Starry Night software www.starrynight.com)

Winter Solstice 2007

The Sun, Mercury, Jupiter and Pluto conjoin--just as Pluto aligns with the Galactic Center for the first time in 250 years. All this coinciding with Winter Solstice; the Sun's southern solstice is currently closely aligned with the Galactic Equator and within a short few degrees of it's closest approach to the Galactic Center. The importance of this event is great--perhaps the most significant celestial event of the new century.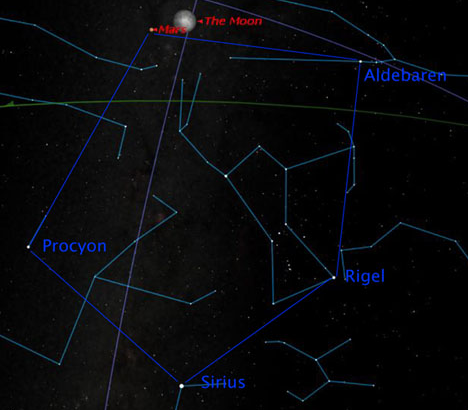 Also closely aligned with the Winter Solstice, the Full Moon will conjunct Mars on December 23. Mars is currently nearly exactly opposite the Sun. The Sun-Mars opposition is exact December 24 at 11:47 a.m., Pacific time. This part of the celestial event offers a beautiful view of Mars and the Moon forming a large pentagon with some of the brightest stars in the sky (see depiction above).

Blessings for your Solstice Journey!


Here's a gorgeous close up shot of the Moon and Mars in the pentagramic alignment - Something strange was in the air on that evening for sure!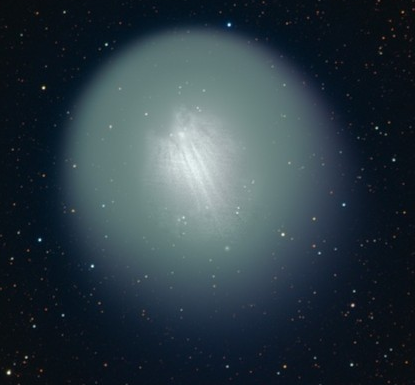 Comet 17P Holmes - It's reaction to a plume of photonic energy emanating from the galactic center.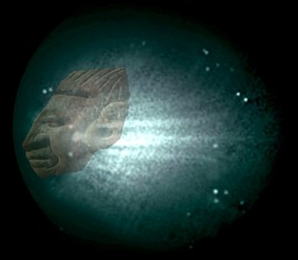 The Jaguar is stalking - Soon to be followed by Quetzalcoatl ("feathered snake" or "plumed serpent")


All images courtesy of the Eagles Disobey Forum - Keep up the great work guys!