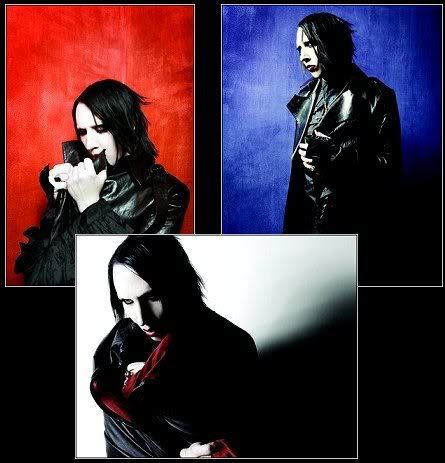 Phantasmagoria: The Visions of Lewis Carroll is an upcoming film by Marilyn Manson with Anthony Silva and Geoff Cox. It is directed by Marilyn Manson as part of his Celebritarian Corporation art movement. It is being produced by Blue Light for Wild Bunch and has a budget of $42,000,000. In leading roles are Marilyn Manson who will be playing Lewis Carroll, Evan Rachel Wood who will be playing Alice, and Tilda Swinton who will be playing Lewis Carroll's dream wife. Also invited Alan Cumming, Daryl Hannah, Jonathan Pryce, Tim Roth, Johnny Depp and Angelina Jolie (who probably will be playing the Red Queen). Release date looks to be heading towards a 2008 release.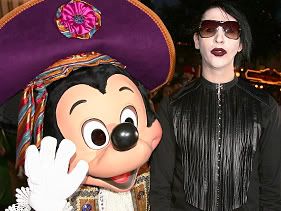 Fantasia and Phantasmagoria: Looks like MM's stick together, and I'm not talking about the chocolate candies melting in your pocket on a hot day. ;D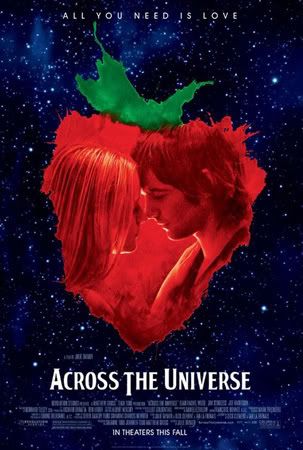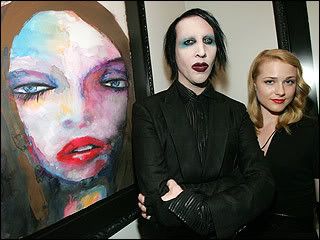 The checkerboard has been coming up a lot lately.. especially in Jake's work. As it is becoming more and more clear that the checkerboard may in fact be another phenomenon synonymous with the Stargate, as it correlates with with Aldous Huxley's "The Doors of Perception," Alice in Wonderland, and the Psychedelic experience. So I found it rather odd that Evan Rachel Wood.. Manson's newest sexual obsession co-stars in the Strawberry Fields driven and Beatles infused "Across the Universe." Manson himself has played the Queen of Hearts in a stage musical.. and has a well documented obsession with Lewis Carroll as made evident in his upcoming film debut. Even more checkerboard Stargate's are seen on the cover of Abbey Road.. in the infamous funeral procession walk across the checkerboard, which invokes these very same aesthetics. Crowley making an appearance on the cover of Sgt. Pepper's Lonely Heart Club Band as well as the mystery surrounding the death of John Lennon makes this connection quite head scratching.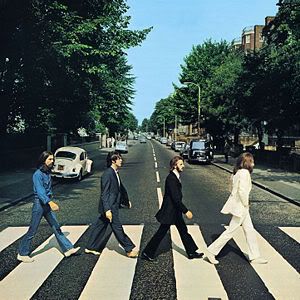 Here's more evidence of the MM's sticking together.. in Manson's new art gallery. The second one grandly titled,"Harlequin Jack and the Absinthe Bunny." More white rabbits than I care to count.. A glass of Absinthe sounds good however.. think I'll have a glass myself.