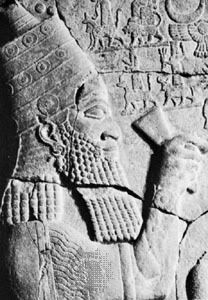 S. R. Hadden, the reclusive, eccentric billionaire in Carl Sagan's novel (played by John Hurt in Robert Zemeckis's film version) Contact, was named for Esarhaddon who was a king of Assyria who reigned 681 BC-669 BC, the youngest son of Sennacherib and the Aramean queen Naqi'a (Zakitu), Sennacherib's second wife.. Similarities between the character and the king are numerous.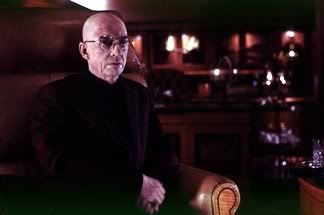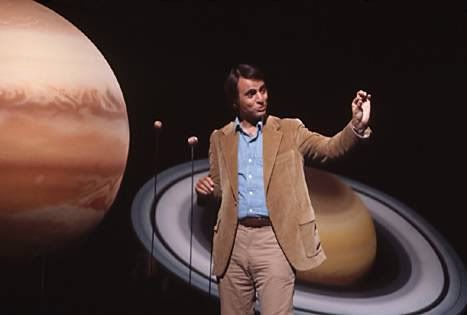 Carl Sagan always seemed to me as an "insider" to the whole extraterrestrial phenomenon. A lot of his interviews seem to contain hidden messages and 'read between the lines' like composition.. very a kin to President Bush giving one of his Illuminati hypnosis inducing speeches coupled with subliminal flashes on the screen of god knows what. Sagan seemed to arrogantly "know" something seemingly factual about the state of contact with these beings while still maintaining a scientific distance, or stone's throw away from full disclosure. Now he was brilliant, but you could tell there was a Cheshire Cat like taunting aura to his demeanor.. mocking the under informed public as to his actualizations. The parallels between the Assyrian king and the character he wrote that was used in the movie Contact is just one of many ways he tells the truth, but as Richard Hoagland perfectly said it.. He tells it "Slanted" I think this sort of "slanted" speech is used in incredible abundance in politics, religion, and amongst secret societies such as the Freemasons. It's a part of their creed to say one thing and mean another.. and to make the clever observer look 'insane' when he is able to decipher it.


In the same year Esarhaddon began the rebuilding of Babylon, including the well-known Esagila (sometimes identified with Tower of Babel). The statues of the Babylonian gods were restored and returned to the city. In order not to appear too biased in favor of Babylonia, he ordered the reconstruction of the Assyrian sanctuary of Esharra in Ashur as well. Foreigners were forbidden to enter this temple. Both buildings were dedicated almost at the same date, in year two of his reign. The Illuminati, and Bush himself have played the role of the sun king re-builders of the great temples of time in the same fashion the alien resonating Assyrian king had. To honor the god's and to track great galactic processional cycles using architecture aligned to constellations. As Jake Kotze's wonderful research shows the 9/11 event being strongly correlated with the pyramids at Giza.. and the Mason's trying to re-cap the pyramids.. the new "great" builders wish to usher in the age of Aquarius and the re-unification with our alien gods.. in a fashion that was done 6,000 years ago in ancient Sumer.. It's really no mystery then, why we are constantly and illegally occupying that part of the world.. The ancient gardens where the question of our origins may have been answered.. and lost again to the sea of time.